2021 - 2022 Annual Project
I know the plans I have for you...TO GIVE YOU A Future with Hope. Jeremiah 29:11
Marguerite Centre: A Future with Hope...
...a place of healing for women recovering from addiction. Where life begins again...a recovery journey that captures each woman's strength and dedication
Located near Halifax, The Marguerite Centre is the only facility of its kind for women in Nova Scotia.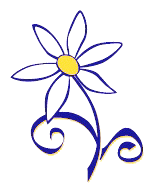 Please see poster here for more information.