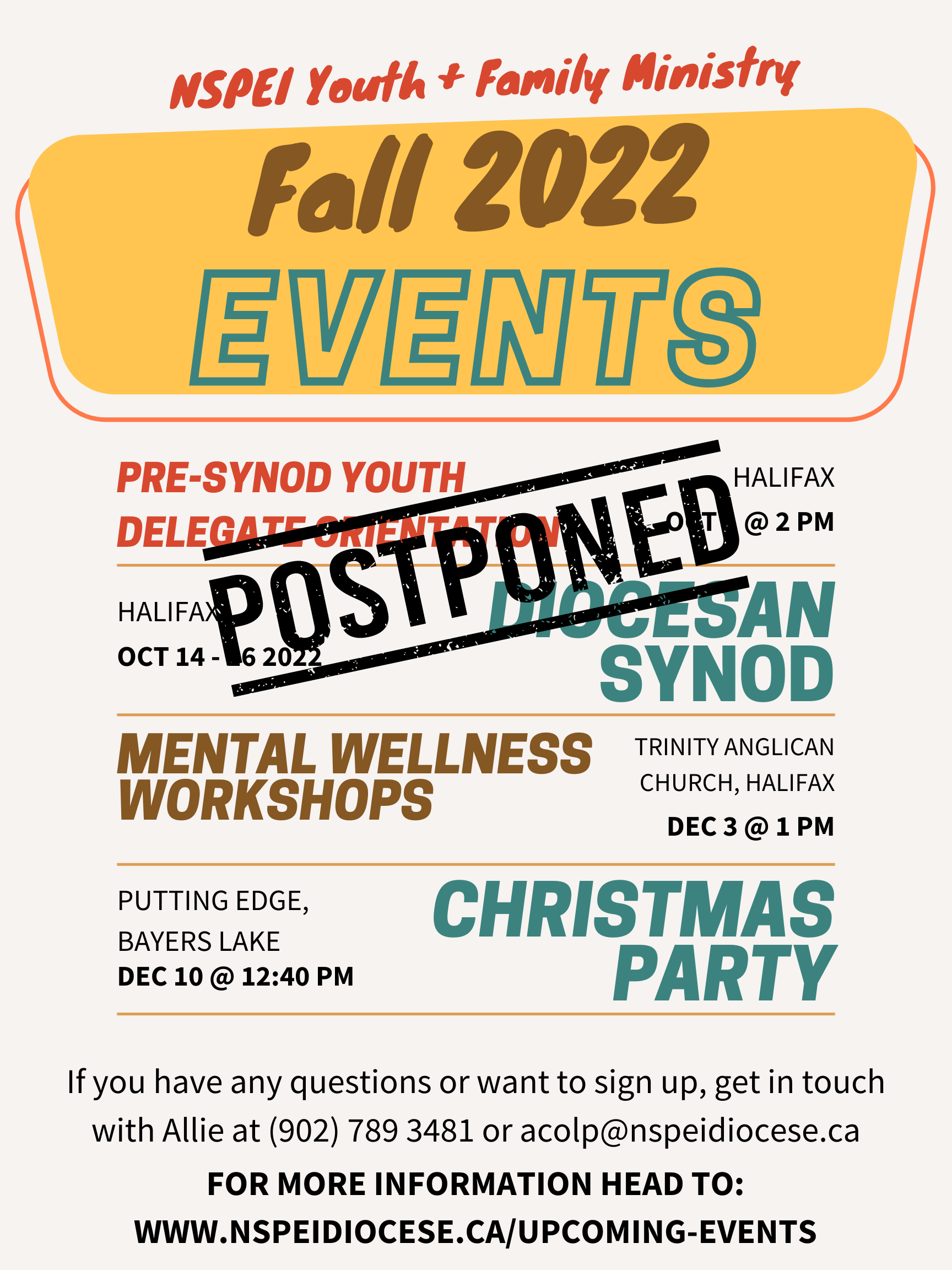 Mental Wellness Workshops with HeART
December 3 @ 1 PM - Workshop for Youth + Leaders
Location: Trinity Anglican, Halifax
Note: Funding for travel costs is available!!
Youth Christmas Party
December 10 @ 12:40 PM
Location: Putting Edge, Bayers Lake
Note: Funding for travel costs is available!!

We had so much fun last year that we decided to have another party this year! We'll be hanging out for blacklight minigolf, snacks, and games at Putting Edge in Bayers Lake on December 10 from 12:40 to 2:40, and hope to see lots of you who are in grades 7 to 12 there! Registration is now open, and space is limited, so sign up now!
Pre-Synod Youth Delegate Orientation
Dates TBA - Spring 2023
We'll get started at the Board Room Game Cafe in downtown Halifax (here's where you'll find it!), play some games and have some snacks, and then head up to Dalhousie University to get a sense of where things will be happening for Synod. We'll wrap up at the Diocesan Centre (here) with a bit of a review of what's going to happen at Synod.
*Note - This event is only open to youth delegates for our 2022 Diocesan Synod.
Diocesan Synod
Spring 2023
Dalhouse University, Halifax.