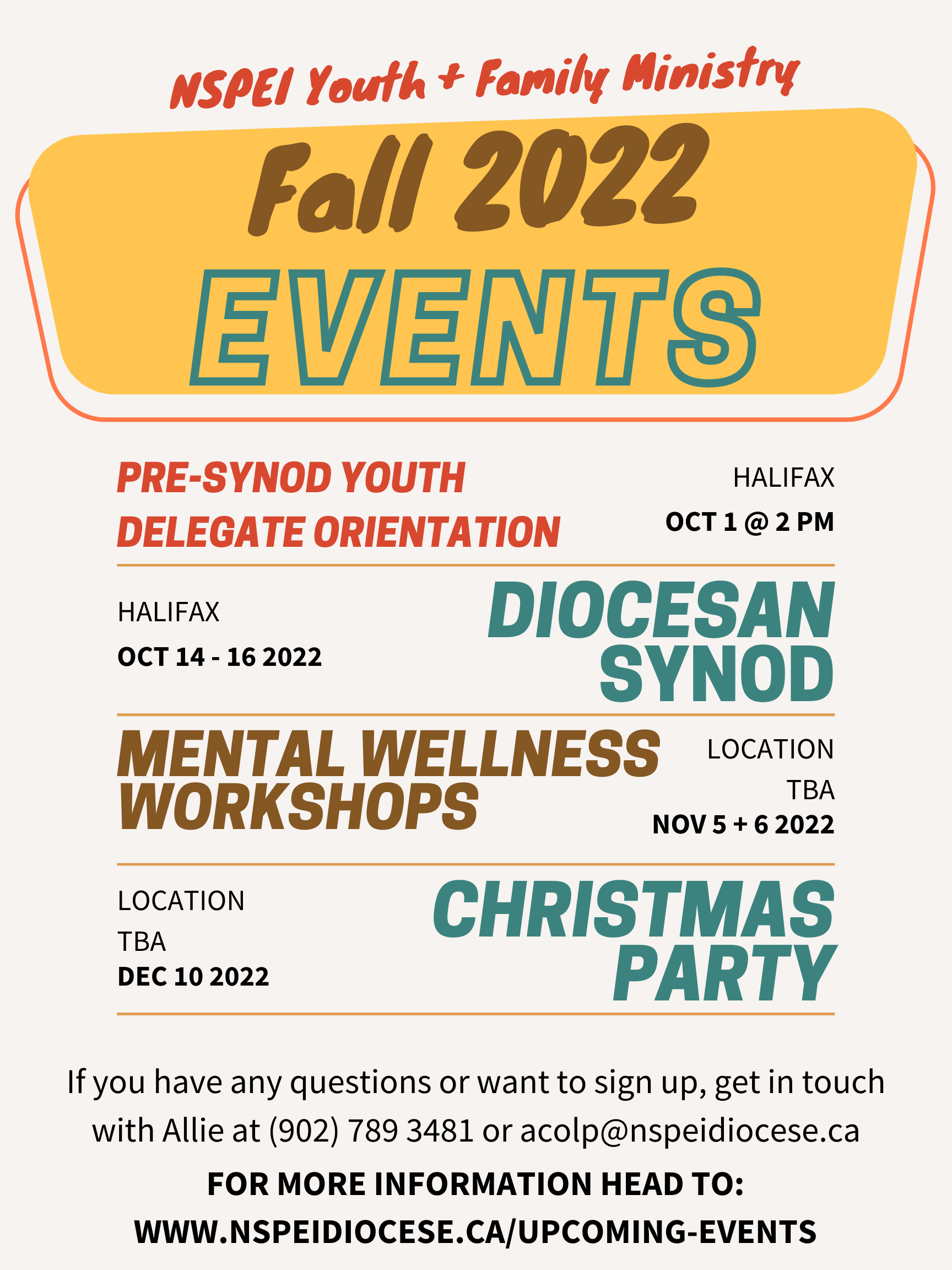 Pre-Synod Youth Delegate Orientation
October 1, 2022 from 2:00 pm to 4:30 pm
We'll get started at the Board Room Game Cafe in downtown Halifax (here's where you'll find it!), play some games and have some snacks, and then head up to Dalhousie University to get a sense of where things will be happening for Synod. We'll wrap up at the Diocesan Centre (here) with a bit of a review of what's going to happen at Synod.
*Note - This event is only open to youth delegates for our 2022 Diocesan Synod.
Diocesan Synod
October 14-16, 2022
Dalhouse University, Halifax.
Mental Wellness Workshops with HeART
November 5 @ 1 PM - Workshop for youth.
November 6 @ 2 PM - Workshop for youth leaders
Location TBA